More on banking after my most popular posts about -
Personal Banking in Sri Lanka : Whats the best bank for you?
Best Credit Card in Sri Lanka - Whats best for you?
But this time on Canadian banks!
There are many banks in Canada - CIBC, BMO, Nova Scotia, HSBC, RBC just to name a few. Basics about Canadian banks when compared to other countries/Sri Lanka
Canadian banks charge fees depending on the no.of transactions you make.
Banking in Canada is very much online - its called paperless. some banks charge you for pass books/statements
Credit rating is everything in Canada
Interest rates are super low for savings
After arriving in Canada with a student, she immediately needed a bank account for money transfers.etc. We researched online and found many attractive offers for those new to Canada. First we went to a bank who advertised "Credit cards for new immigrants" but the small print said that it was for PR holders only.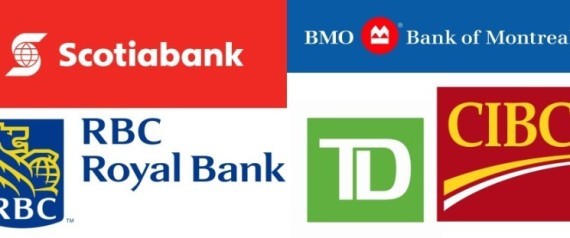 After a few more days of bank visits we found Nova Scotia having a back to school offer of movies for how much you use money in your account.(Sounds like a trap) But this was an attractive offer since spending from credit card is actually beneficial in Canada since it improves your credit rating if you pay on time. And earning scene movie points is actually worth than other cash back credit card offers because most cash backs are limited to maximum $10 and thats also when you spend more than $1000 a month.
Student package in Nova Scotia has unlimited transactions at 0 cost. Best part of the offer was that they offer credit cards for international students with a substantial limit. This is key for a graduate student as it can help your credit rating for future money needs. And the paperless/online banking facility at Scotia bank offers automated credit card payments which makes sure you pay on time.
You need an appointment to open a bank account at Scotia bank and it can take up to 1-1 and half hours - quite lenghty buy very much detailed. The banking officer (Shelley - at North Rd & Austin Branch) was very friendly and knowledgable. Another reason for choosing Scotia was its branch coverage. There is even a branch at the university premises!
Overall - unlimited free transactions, scene movie offer & credit card facility makes Scotia bank - the best for an international student (From what we've experienced so far). Are you from Canada? which bank do you recommend? If you are a new student to Canada - comment below with questions.